Wanna become a profitable fashion creative + do what you love for a living?
Whether you wanna become a fashion designer or fashion illustrator, you're in the right place! 😊
Welcome to
Fashion Step-by-Step!
To become a fashion creative you only need three things:
Grow your skills + Discover your authentic style + Show up and share your work
Hi, I'm Karen! A bit more than eight years ago, I started my journey as a self-taught fashion creative. I haven't even graduated from my career in industrial design when I landed my first project as a fashion designer. And, I'm here to help you become the fashion creative you want to be + cheer on you + encourage you because you can do it!

Here's how I can help you…
… with free and paid training + tools + resources to help you make your dream happen!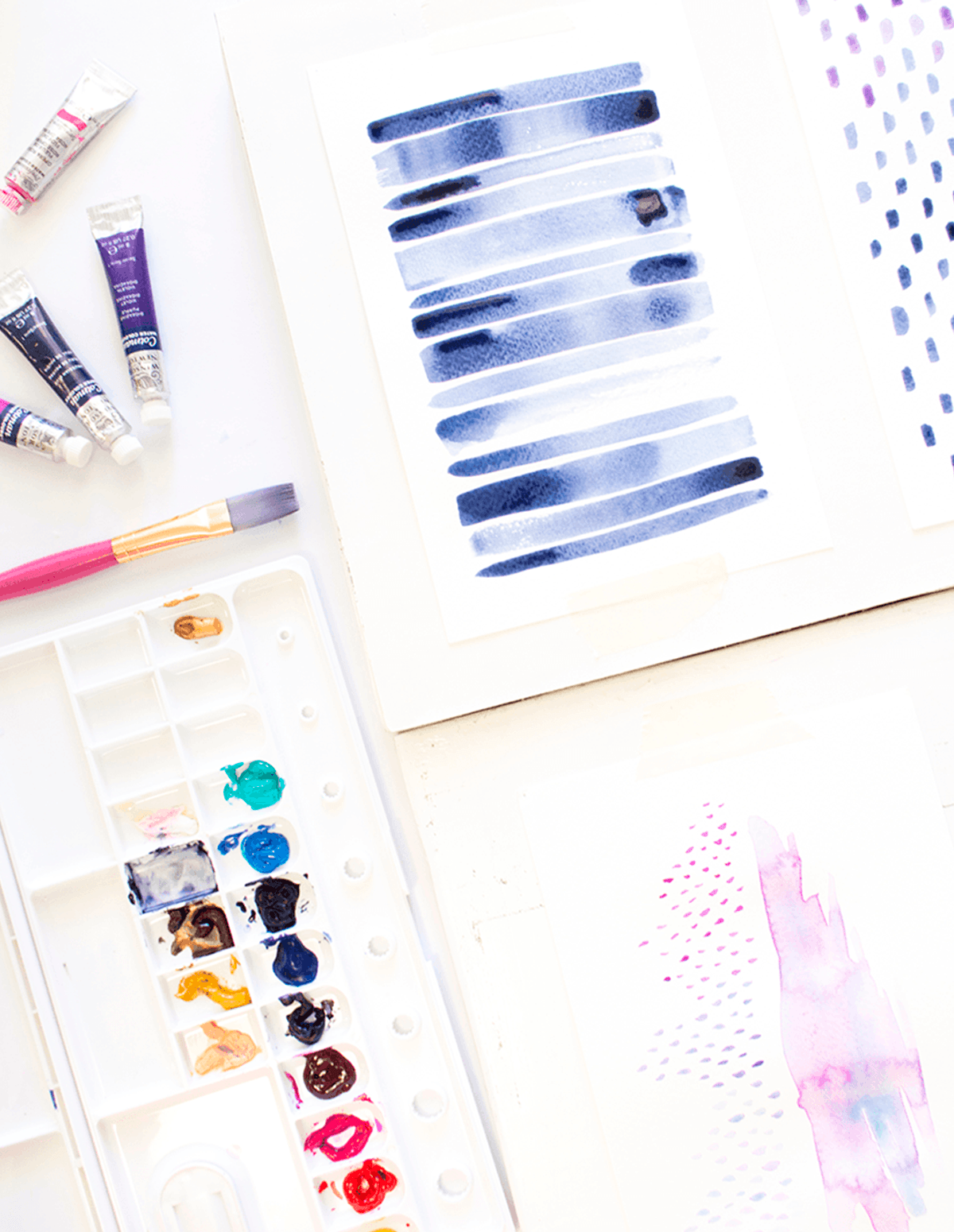 Weekly Lessons in Your Inbox
From things as technical as how to draw fashion figures to things as personal as my journey as a fashion creative + my own experiments in my work and business. You'll get a mix of fashion + creativity + personal + business lessons. Some of them also appear on the blog + on my channel, but some of them will only be sent through email.
Besides, as a subscriber of these weekly lessons (or email subscriber, if you will) you get 20% off your next purchase!
Join with your name + email 🙂
Drawing Fashion Figures + Faces
(Formerly 'Fashion Drawing Basics' or 'Drawing Fashion Figures + Poses)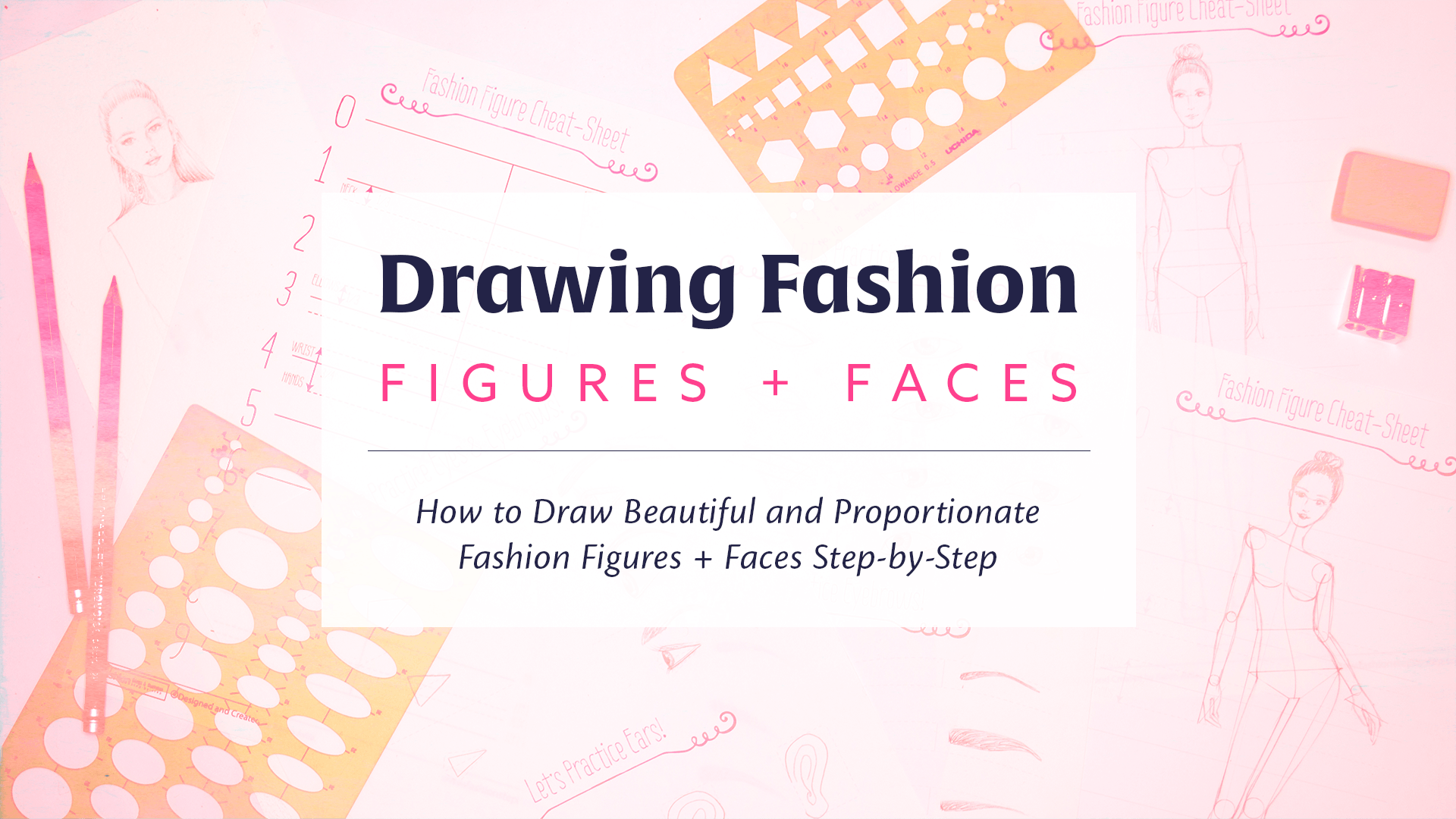 I'm featuring this course because I'm revamping + improving it, I'm making the lessons better and adding some more! All current students of this course (and everyone joining before the new version releases) will get the new content + lessons + videos for FREE 😀
You want to become a fashion designer + fashion illustrator. Learning Fashion Drawing is your 1st step.
Take your first step towards becoming a fashion designer + fashion illustrator, and learn how to create fashion figures + faces in different poses step-by-step, with an easy method that takes you from start to finish. And use your fashion figures to create your fashion designs and illustrations.
With lessons on how to draw faces + hands + feet  + arms + legs, and how to draw fashion figures in all kinds of poses: basic + front + back + side + 3/4… Besides, with this method you can create your own fashion figures or re-create the poses you see in magazines and Pinterest pics.
21 lessons | 18+ videos | 540+ pages workbook | All cheat-sheets + practice-sheets | +10 NEW LESSONS coming soon!

What my Students are Saying
"
Thanks to your lessons I've had my first business and first payment ❣❣❣❣❣
You've inspired me to work harder and harder 😘😘💞💞
– Christina Nguyen, Become a Profitable Fashion Creative Student
"
I have LOVED all of Karen's content, videos, everything has been super helpful in my journey. I have learned SO MUCH from Karen and her courses in so little time!
– Kellsi Braf, Fashion Drawing Basics + Fashion Markers Student
"
Karen's explanations, as well as her videos, have truly empowered me to be less fearful and draw everyday thanks to the easy process. The first glimpse at her lessons has melted self-limiting beliefs away.
– Alexandra Halde, Fashion Drawing Basics Student
"
…this is my first time participating in this type of course, and oh my gosh!… Karen's wonderful, and I'm so glad I enrolled. All the lessons have been a total lifesaver, time-saver, and even money-saver (I was spending so much on paper!), and I can't tell you how happy I am to have come across this super helpful site and amazing course…
– Andrea Starcevich, Watercolors for Fashion Illustration Student

SUBSCRIBE TO MY CHANNEL

Creating your fashion figures VS Using templates - How to Draw Fashion Figures Part 4
What are Fashion Figures - How to Draw Fashion Figures Part 3
Types of fashion figures - How to Draw Fashion Figures Part 5
Fashion Drawing Exercises - How to Draw Fashion Figures Part 2
What's Fashion Drawing - How to Draw Fashion Figures Part 1
How to become a Fashion Illustrator - Build your Fashion Illustration Busi
How to become a Fashion Illustrator - How to Discover your Authentic Style
How to become a Fashion Illustrator - What you Need to Learn to Become a Fashion Illustrator
Yes, You Can Become a Fashion Designer + Fashion Illustrator + Textile Pattern Designer
How to Paint Sheer Fabric with Watercolors | Paint Chiffon with Watercolors
How to Paint Hair with Watercolors | Watercolor Hair Tutorial
Watercolor Techniques for Beginners | Watercolor Basic Techniques (Part 1)
How to Mix Watercolors - Watercolor Basics
How to Create a Color Wheel with Watercolors - with Cool Colors
How to Create a Color Wheel with Watercolors - Basic, Secondary, and Tertiary Colors

There's a place for YOU in fashion, it's time to get started!